Buy Ingredients
Ingredients
Directions
Top Tips
Baked Plant Based Mac and Cheese
Nothing says the holidays like a warm and gooey mac and cheese. Try out this delicious plant-based mac and cheese for a surprisingly creamy take on this homestyle favorite. Unsweetened full fat coconut milk and nutritional yeast help give this macaroni its creamy and cheesy taste and texture. Cook with 
Banza Chickpea Elbow Pasta
 for a more nutritional macaroni or use your favorite elbow macaroni.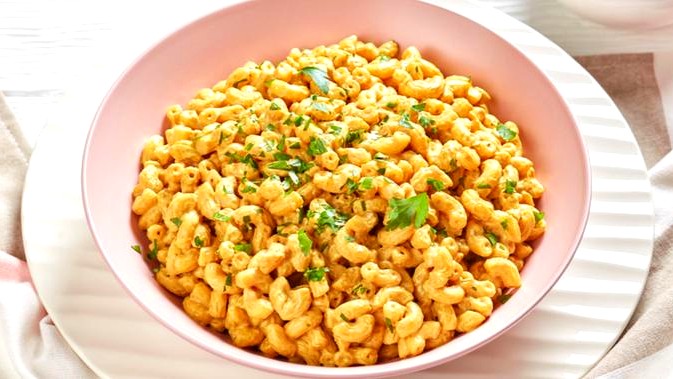 Baked Plant Based Mac and Cheese
Category:

Dinners

Prep Time:

40 minutes

Servings:

8
Here's what you need:
Main Ingredients
1/2 cup of Vanilla Almond Butter
6 tbsp all purpose flour
1 cup of Imagine Vegetable Broth
3 tbsp dijon mustard
1 cup of nutritional yeast
3 tsp onion powder
3 tsp garlic powder
1 1/2 tsp smoked paprika
1 1/2 tsp salt
1 1/2 tsp ground black pepper
2 boxes (18oz) of Banza Chickpea Elbow Pasta
1 cup of Breadcrumbs
3 14oz cans of Native Forest Organic Coconut Milk
Directions
Melt vegan butter in a pot and add in all-purpose flour while stirring vigorously into the melted butter mixture.
Pour in your coconut milk and vegetable stock into the pot, using a whisk to remove any lumps from the mixture. Keep whisking until the stock begins to boil and keep whisking for a few more minutes until the sauce begins to thicken. It will begin to thicken more once it is remove from the heat.
Remove your sauce from the heat and add in your dijon mustard, nutritional yeast, onion powder, garlic powder, smoked paprika, salt and pepper while whisking everything together. Your sauce is now ready, time to prepare the pasta.
Cook your pasta according to package directions, rinse and then drain.
Add your cooked pasta into the pot of sauce and toss it together to coat evenly.
Transfer your cheesy pasta mixture into a 9x13 baking pan and smooth until it is even across the pan.
Preheat your oven to 400 F.
Top your pan with your preferred amount of breadcrumbs, or until it is evenly coated over the macaroni and cheese.
Place into the oven and bake for 20 minutes, or until your toppings are golden brown and crispy.
Serve and enjoy.
Buy products in the recipe
Please choose options for all selected products:
Recipes You Also May Like