Buy Ingredients
Ingredients
Directions
Top Tips
These crispy kale chips are the perfect easy-to-make snack with a healthy dose of green goodness.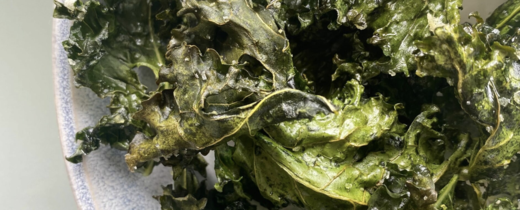 Crispy Kale Chips
Category:

Snacks

Prep Time:

5 minutes

Servings:

1
Here's what you need:
Main Ingredients
4 kale leaves
1 tsp olive oil
1/2 tsp salt
Directions
Preheat oven to 350 F.
Wash kale leaves and dry with a hand towel or salad spinner.
Carefully remove the leaves from the thick stem and tear them into bite-size pieces.
Massage the kale with olive oil and salt and make sure all leaves get coated well.
Bake for 10-15 minutes.
Note: Keep a close eye on them as they cook quickly, when edges turn brown they can be removed from the oven.
If you love this recipe…
Buy products in the recipe
Please choose options for all selected products:
Recipes You Also May Like