Buy Ingredients
Ingredients
Directions
Top Tips
The perfect kick start for your day! Try out this spicy spin on a classic green smoothie.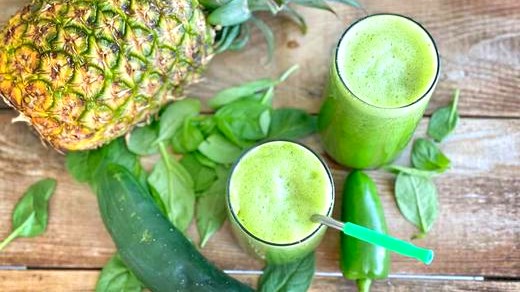 Spicy Green Smoothie
Here's what you need:
Main Ingredients
½ cucumber
1 handful of spinach
¼ of a fresh pineapple
1 ½ cup water
1 cup freshly squeezed orange juice
1 slice of green jalapeno pepper (use more or less, depending how spicy you want it)
Directions
Put all ingredients into a blender until smooth.
Serve immediately and enjoy!
Buy products in the recipe
Please choose options for all selected products:
Recipes You Also May Like