Brand - Horizon
Lucky Foods - Original Gluten-Free Spring Rolls, 241g
Quick Description
With a recipe passed down three generations, the crispy and delicious Gluten-Free Spring Rolls will make you feel like part of the Lucky Foods family. 
Key Information
50 kcal per Serving
Easily recyclable container
Gluten-free, Non-GMO and Kosher
Scrumptious sauce included
Best kept Frozen
Product Overview
There's a reason this recipe has been passed down generation after generation. Beautiful, healthy, plant-based ingredients hand-rolled in crispy wrappers, Lucky Food's Original Gluten-Free Spring Rolls are a gorgeous addition to a meal, or in fact on their own!
Certified non-GMO and gluten-free, these spring rolls - a mix of carrots, peas, cabbage and tofu - originate in an old Asian family recipe that delivers amazing flavour. With a delicious dipping sauce included in every box, you can never go wrong with serving these at a dinner party.
Ingredients
Filling: Cabbage, carrot, onion, green pea, tofu (non-GMO soybean, water, magnesium chloride nigari), bean thread (mung bean, water), sea salt, black pepper, garlic powder. 
Wrapper: Gluten-free flour (garbanzo bean flour, potato starch, tapioca flour, white sorghum flour, fava bean flour), water, sea salt, non-GMO expeller-pressed canola oil. 
Sauce: Water, cane sugar, tamari soy sauce (water, non-GMO soybean, salt, organic alcohol (preservative), vinegar, sea salt.
What is the best way to prepare the Lucky Foods Gluten-Free Spring Rolls?
There are quite a few ways to prepare these spring rolls actually: 
The classic way, in the oven. Preheat to 190°C, then place the spring rolls in for about 15 minutes or until they're your desired crispiness. 
The microwave is always an option for something quicker. Simply wrap the frozen spring rolls in a paper towel, put them on a microwave-safe plate and microwave them for 3 minutes flipping them halfway through.
Pan-frying them makes them extra crispy. Keep them at medium heat for 5 minutes, whilst rotating them often.
Now if you are really winning at the kitchen appliance game and you have an air fryer, cook them from frozen at 200°C for 10 minutes.
Client Reviews
Customer Reviews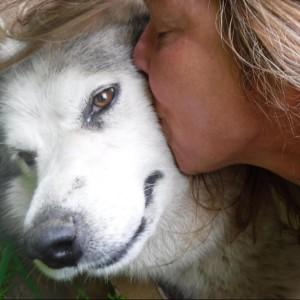 J
10/30/2021
Jennifer

Canada
I recommend this product
Excellent
I found these with an app - Yuka which rated them "excellent" for no additives etc. They taste fabulous
Hi Jennifer, What an awesome review! We are stoked to hear how fabulous you found the taste of the Lucky Foods Original Gluten-Free Spring Rolls! Thanks for choosing PlantX! Stay Planted. Stay Curious. Stay Healthy. Best, Toni PlantX