Buy Ingredients
Ingredients
Directions
Top Tips
Plant-Packed Pasta Bolognese
An easy dinner to whip up! This Plant-Packed Pasta Bolognese is a delicious way to enjoy pasta night.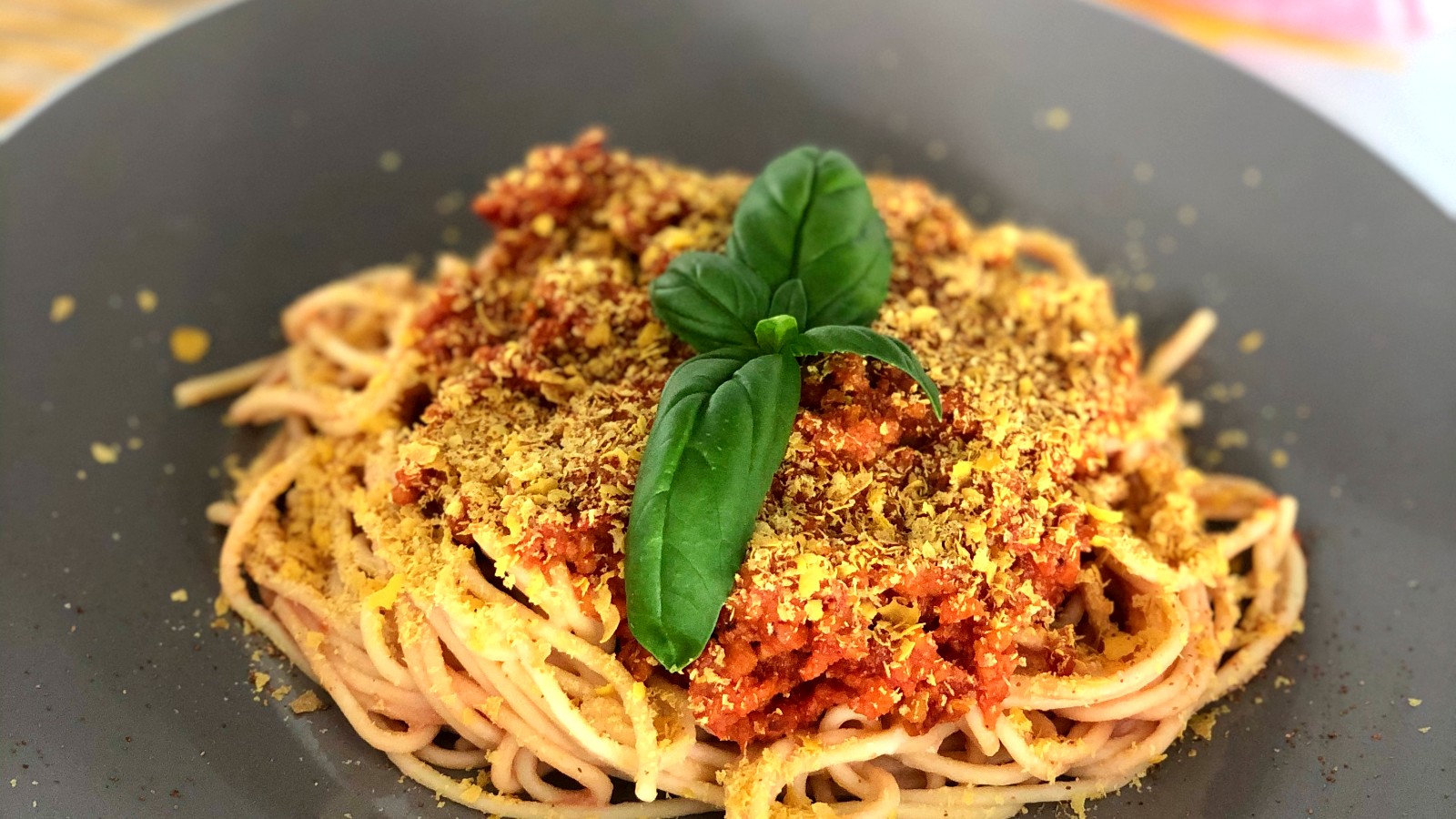 Plant-Packed Pasta Bolognese
Category:

dinner

Servings:

3-4
Here's what you need:
Main Ingredients
1 package of Big Mountain Foods Cauli Crumble
1 package Banza Spaghetti
1 package of Nutritional Yeast
1 can Tomato sauce
Directions
Prepare pasta as per instructions on the box.
Heat a pan with cooking oil of choice, add in cauli crumble, and cook for 3 minutes. Add in all the tomato sauce and cook for another minute.
Strain pasta once it's cooked and add in Cauli sauce mixture to the noodles. Mix well.
Serve immediately and garnish with nutritional yeast (as much as you like). Optional: garnish with fresh basil leaves. Enjoy!
Buy products in the recipe
Please choose options for all selected products:
Recipes You Also May Like